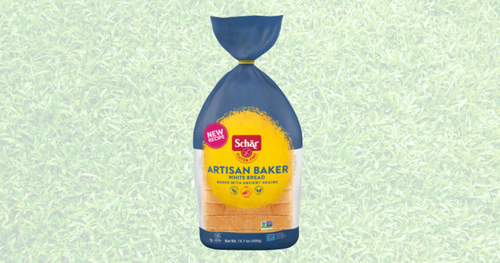 Possible Free Schär Gluten-Free Artisan White Bread with Social Nature
If you're someone who follows a gluten-free diet, finding delicious and high-quality bread options can be quite challenging. That's why we're excited to share an exclusive promotion that could potentially get you a free sample of Schär Gluten-Free Artisan White Bread!
Schär is a renowned brand that is known for its commitment to producing gluten-free products that don't compromise on taste or quality. And now, you have the opportunity to try their delicious Gluten-Free Artisan White Bread for free with the help of Social Nature.
But how does it work? It's simple! If you're not already a member of Social Nature, sign up now, and it will open up a world of exclusive freebies and promotions, including this one. Just head over to their website and create an account to get started.
Once you're a member, all you need to do is find the offer for the Schär Gluten-Free Artisan White Bread. Click on the offer and select the "I Want It" button to be considered for this fantastic freebie. Remember, you'll need to keep your fingers crossed and hope to get selected!
Social Nature stands out as one of the leading platforms for sampling and reviewing natural and organic products. They connect brands with enthusiastic consumers like you who are interested in discovering new products and sharing their honest opinions. Social Nature often collaborates with trustworthy companies like Schär to bring exclusive offers like this one straight to your doorstep.
Imagine sinking your teeth into soft, fluffy, gluten-free bread that doesn't compromise on taste. Schär's Gluten-Free Artisan White Bread is made with the finest ingredients and is carefully crafted to provide you with an exceptional gluten-free bread experience. Whether you're living with celiac disease, gluten intolerance or simply choosing a gluten-free lifestyle, this bread is perfect for satisfying your bread cravings.
So, don't miss out on this incredible opportunity to try Schär Gluten-Free Artisan White Bread for free. Sign up for Social Nature now if you haven't already, and select "I Want It" in the offer section to be considered for this fantastic promotion. Remember, if you get selected, you'll receive an email with further instructions to claim your free sample.
If you're tired of settling for subpar gluten-free bread or if you simply love trying new products, this promotion is tailor-made for you. Register with Social Nature, select the Schär Gluten-Free Artisan White Bread offer, and get ready to embark on a gluten-free taste adventure!
The clock is ticking, so don't wait too long. Sign up now, and who knows? You might just be one step away from enjoying a delectable and satisfying slice of Schär Gluten-Free Artisan White Bread without spending a single penny. Sign up today and stay tuned to see if you're chosen to receive this fantastic freebie!
*Disclaimer: This is a sponsored post. Registration does not guarantee receiving a free sample.
Claim this great opportunity today.