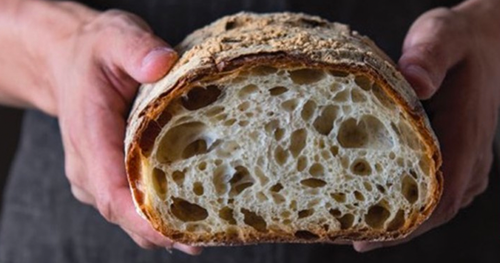 Introducing an Exclusive Opportunity to Try La Brea Bakery's Delicious Treats!
Calling all food enthusiasts, bread lovers, and taste adventurers! Are you ready to embark on a culinary journey full of flavor and delight? Look no further because we have an incredible opportunity that will satisfy your taste buds and elevate your dining experience. Get ready to apply for a chance to receive the coveted La Brea Bakery TryaBox, brought to you in collaboration with Tryazon!
La Brea Bakery is renowned for its commitment to crafting artisan bread that not only tastes incredible but also supports local communities and sustainable food practices. And now, you have the chance to get your hands on this delectable goodness for free! With Tryazon partnering up, this promotion promises to be an epic treat for your senses.
Here's how it works: We are offering a unique opportunity for 200 lucky individuals to receive a La Brea Bakery TryaBox. All you need to do is apply before the deadline on July 19th, 2023. If chosen, you will receive a carefully curated party pack valued at $15+, specifically designed to unravel the premium taste experience of La Brea Bakery's artisan bread.
What's in the party pack, you ask? Let me give you a sneak peek. Each TryaBox will contain two enticing coupons for FREE La Brea Bakery Artisan Bread, redeemable at your local Kroger or Fry's. Just imagine sinking your teeth into a freshly-baked loaf of La Brea Bakery bread, with its tantalizing aroma filling your kitchen. It's guaranteed to elevate any meal, creating moments of pure enjoyment and satisfaction.
But that's not all! La Brea Bakery wants to make your experience even more enjoyable by providing an assortment of surprises and goodies. Each TryaBox may also include exclusive recipes crafted by culinary experts, giving you the inspiration to create mouthwatering dishes that showcase the versatility and quality of La Brea Bakery bread.
So, if you're a foodie who loves to share new gastronomic discoveries with family and friends, this opportunity is tailor-made for you. Invite your loved ones over, gather around the table, and experience the magic that comes with La Brea Bakery's artisan bread. Touch, smell, and taste the difference that premium ingredients and expert craftsmanship can make.
Don't miss out on this extraordinary chance to receive a La Brea Bakery TryaBox! Apply now for a shot at being one of the fortunate 200 individuals who will receive this exquisite party pack filled with free La Brea Bakery Artisan Bread coupons and so much more. Your taste buds will thank you, and your friends and family will be forever grateful.
Enter the realm of culinary excellence and celebrate the art of breadmaking with La Brea Bakery's TryaBox in partnership with Tryazon. The journey begins now. Apply today and let your taste buds explore new horizons!
[Register now for your chance to receive a La Brea Bakery TryaBox with Tryazon! We can't wait to bring the joy of artisan bread to your doorstep!]
Claim this great opportunity today.