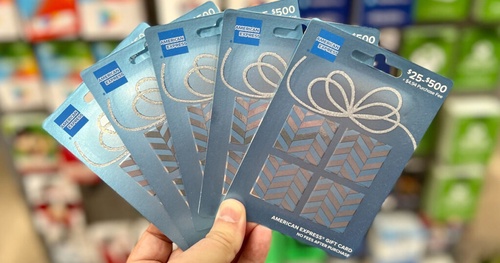 Frito Lay Juntos Crecemos Summer Sweepstakes
Summer is here, and what better way to celebrate than with an exciting and rewarding promotion from Frito Lay? Introducing the Frito Lay Juntos Crecemos Summer Sweepstakes, where you have the chance to win amazing prizes while enjoying your favorite snacks!
At Frito Lay, we believe in the power of togetherness. We understand that shared experiences and memorable moments are what make summer truly special. That's why we've designed this sweepstakes to bring people together, to create unforgettable memories, and to add a little extra excitement to your summer plans.
So, what exactly is the Frito Lay Juntos Crecemos Summer Sweepstakes all about? It's simple! By participating in this promotion, you have the opportunity to win a wide range of exciting prizes, including cash, gift cards, vacations, and even a brand new car. Imagine cruising down the coast in your stylish new ride or treating your loved ones to a dream vacation – all courtesy of Frito Lay! It's the ultimate way to make this summer one for the books.
Entering the sweepstakes couldn't be easier. All you have to do is visit our website and register for a chance to win. It only takes a few minutes, and trust us, it's absolutely worth it. Once you're registered, you'll gain access to exclusive content, special offers, and of course, be in the running for those incredible prizes we mentioned earlier.
But wait, there's more! As part of the Frito Lay Juntos Crecemos Summer Sweepstakes, we're also giving away instant-win prizes. That means every time you enter, you have the chance to win instantly. It's like double the excitement and double the fun! Whether it's a delicious snack pack, a limited edition merchandise bundle, or a surprise gift, these instant-win prizes are sure to put a smile on your face.
Now, you may be wondering why we chose the name "Juntos Crecemos" for this promotion. Well, in addition to celebrating togetherness, it also represents our commitment to growth. We believe that summer is a time for personal growth, for trying new things, and for embracing new experiences. And with the Frito Lay Juntos Crecemos Summer Sweepstakes, we want to be a part of your journey, helping you grow, explore, and make the most of this exciting time of year.
So what are you waiting for? Don't miss out on the chance to win incredible prizes and create lifelong memories. Visit our website today and register for the Frito Lay Juntos Crecemos Summer Sweepstakes. Remember, summer is all about togetherness, growth, and exciting opportunities – and Frito Lay is here to make it even more special. Don't wait, register now!
Claim this great opportunity today.