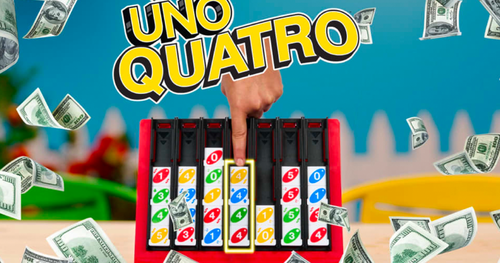 Title: Apply to be the Chief UNO Player and Get PAID to Play UNO!
Do you find yourself reaching for a deck of UNO cards whenever you have some spare time? Are your friends tired of losing to your UNO skills? If you answered yes to these questions, then listen up because I have an opportunity that may just be your dream job!
UNO, the beloved card game that has brought joy and excitement to countless households around the world, is searching for their very own "Chief UNO Player." That's right – you could get paid to play UNO! Can you imagine anything better than getting to indulge in your favorite game while earning a salary? Well, it's time to make that dream a reality.
The role of Chief UNO Player entails working in the vibrant city of New York City, four days a week, four hours a day, for four consecutive weeks in 2023. For those who are lucky enough to be selected, this opportunity promises endless fun and excitement. You'll be immersing yourself in the world of UNO, playing the game you love while being paid for your passion.
But let's get to the best part – the payment. UNO recognizes your skills and dedication, and they are willing to compensate you handsomely. What's better than earning a paycheck for doing something you truly enjoy? It's time to turn your love for UNO into a lucrative opportunity that sets you apart from the rest.
Imagine the thrill of being surrounded by other UNO enthusiasts, exploring new strategies and tactics, and connecting with those who share your love for the game. As the Chief UNO Player, you'll become the face of UNO, showcasing your expertise and spreading the joy of this timeless card game.
Whether you're a UNO prodigy or simply someone who finds solace in the competitive spirit of the game, don't let this extraordinary opportunity pass you by. Apply now and get ready to showcase your unmatched skills as the Chief UNO Player, paid to do what you love.
So, how can you apply? Stay tuned to UNO's official website for updates and announcements about the Chief UNO Player application process. Once the registration opens, make sure to submit an application that demonstrates your love for the game and why you'd make the perfect candidate for this incredible opportunity.
Remember, this is your chance to transform your passion for UNO into a career. Don't let it slip away! UNO is waiting for you to join their team and become the chief player of the world's most popular card game.
Register for this once-in-a-lifetime opportunity, and pave your path to becoming the Chief UNO Player today!
Claim this great opportunity today.