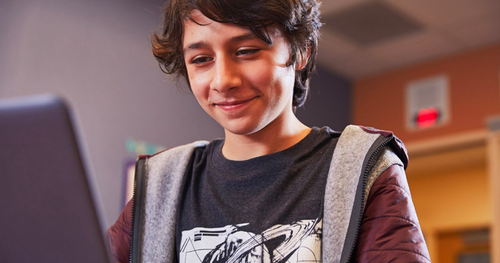 Office 365 for FREE for Students and Educators!
Are you a student or an educator? If so, you're in luck! Right now, you can score Office 365 for FREE! Yes, you read that right. For absolutely no cost, you can enjoy all the benefits of Office 365, including Word, Excel, PowerPoint, OneNote, and now even Microsoft Teams. On top of that, there are additional classroom tools to assist you in your academic journey.
We all know how important it is to have access to quality software for our studies or teaching. Office 365 is the perfect solution for students and educators alike. With a plethora of features and tools to enhance productivity and collaboration, it is the ultimate toolset for academic success.
Gone are the days of struggling with formatting essays or organizing data in spreadsheets. Office 365 provides a seamless experience with its powerful applications and intuitive interface. You can easily create, edit, and share documents with your classmates or colleagues, making collaboration on projects smoother than ever before.
One of the standout features of Office 365 is Microsoft Teams. This incredible platform allows you to connect with your classmates, whether it's for group assignments, study sessions, or simply staying in touch. With the ability to chat, video conference, and share files seamlessly, Microsoft Teams will revolutionize the way you collaborate with your peers.
But wait, there's more! Office 365 also provides additional classroom tools designed specifically for educators. These tools enable you to create interactive lesson plans, assess student progress, and provide personalized feedback. With Office 365, you can take your teaching to the next level and make a lasting impact on your students' learning experience.
Now, getting started with Office 365 for FREE is as easy as using your valid school email address. Head over to the link below and sign up today! Don't miss out on this incredible opportunity to elevate your academic journey or enhance your teaching methods.
Whether you're a student striving for excellence in your studies or an educator dedicated to making a difference, Office 365 is a game-changer. Say goodbye to limitations and hello to a world of endless possibilities. Get your FREE Office 365 subscription today and unlock the tools you need to succeed.
Don't hesitate! Take advantage of this incredible offer right now. Click the link below and start your Office 365 journey today!
[Link to register]
Remember, Office 365 is free for students and educators, so why wait? Join the millions of users who have already experienced the benefits of this powerful software suite. Get your FREE subscription today and seize the advantages Office 365 has to offer. Sign up now and transform the way you study or teach with Office 365!
Get your FREE Office 365 subscription here.
The post Office 365 for FREE for Students and Educators! appeared first on The Freebie Guy®.
Claim this great opportunity today.