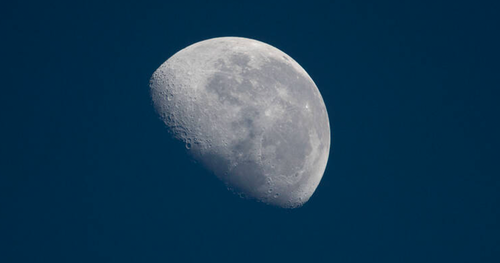 Educators! Apply for an Artemis Moon Tree Seedling!
Are you an educator who's passionate about space exploration and inspiring your students to reach for the stars? Then this opportunity from NASA is perfect for you! Get ready to embark on an out-of-this-world journey with the Artemis Moon Tree Seedling program!
Imagine having a piece of history right in your own classroom. Nearly 2,000 tree seeds were sent to the Moon and brought back to Earth aboard the Artemis I, Orion space capsule. These precious seeds have been carefully preserved and are now being offered to education and community organizations as a unique learning tool.
So, what exactly is the Artemis Moon Tree Seedling program? It's an incredible chance for educators like you to receive a tree seedling that has literally traveled to the Moon and back. But this program isn't just about bragging rights – it's a way to engage your students in hands-on learning and foster a sense of wonder and curiosity about the universe.
By participating in this program, you'll receive a tree seedling that has been grown from one of the Moon tree seeds. Along with the seedling, you'll also be provided with educational resources and materials to help you incorporate the seedling into your curriculum. Imagine the excitement in your classroom as you explore the journey of these seeds, learn about space exploration, and witness firsthand the incredible power of science and discovery.
Whether you teach science, geography, or even art, the Moon tree seedling can be a valuable tool to enhance your lessons. Incorporate it into your discussions on biology and the life cycle of plants, use it as a visual aid to explain the Moon landing and space missions, or incorporate it into a creative project for your students. The possibilities are endless, and the impact on your students will be immeasurable.
Getting involved in the Artemis Moon Tree Seedling program is simple. Just submit a proposal detailing how you plan to incorporate the seedling into your educational activities. Explain why you believe your organization would benefit from receiving a Moon tree seedling and how it will support your mission to inspire and educate your students. Remember to be creative and let your enthusiasm shine through!
Don't miss out on this once-in-a-lifetime opportunity. Apply for an Artemis Moon Tree Seedling today and take your students on an unforgettable journey to the Moon and beyond. Inspire the next generation of space explorers and instill in them a lifelong love for learning.
So, what are you waiting for? Take the first step towards securing your own Moon tree seedling and register for this amazing opportunity. Don't let this chance pass you by – the stars are calling! Apply now and prepare to ignite the spark of curiosity in your students like never before.
Register today by visiting [link to registration].
Claim this great opportunity today.