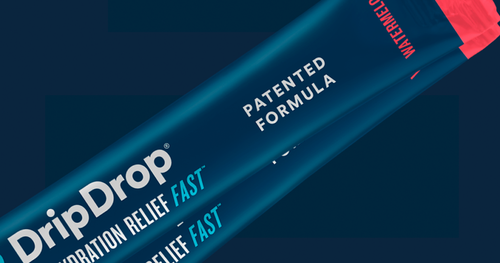 Title: Discover the Refreshing Watermelon Flavor with a FREE DripDrop Sample!
Introduction:
Quench your thirst this summer with the mouthwatering taste of DripDrop Watermelon Flavor! Stay hydrated and enjoy the juicy goodness with a FREE DripDrop Watermelon Flavor Sample, courtesy of Send me a Sample. This promotion is your chance to experience the refreshing burst of flavor simply by using your Amazon device. Read on to find out how you can claim this exciting freebie.
The Irresistible Watermelon Flavor:
Watermelon is a summertime favorite, and DripDrop has captured its essence perfectly in their Watermelon Flavor. Imagine the sweet and tangy notes of ripe watermelon, combined expertly with the refreshing sensation of cool water. This irresistible flavor makes staying hydrated a sheer delight.
How to Get Your Free DripDrop Watermelon Flavor Sample:
Obtaining your free DripDrop Watermelon Flavor Sample is incredibly easy. There are two convenient ways to claim it:
Option 1: Ask Alexa:
If you own an Alexa-enabled device, simply say, "Ask Send Me a Sample for DripDrop Watermelon." Alexa will guide you through the process, making it effortless to secure your freebie. This option allows you to experience the convenience and power of voice commands.
Option 2: Claim It Online:
Prefer a more traditional approach? No worries! You can visit the top link provided below to claim your free DripDrop Watermelon Flavor Sample. Just a few clicks, and the deliciousness will be on its way to your doorstep.
The Power of DripDrop:
DripDrop is more than just a tasty hydration solution. It is a scientifically formulated electrolyte powder created by experts in the field. Perfect for those who lead an active lifestyle, DripDrop replenishes your body's electrolyte stores swiftly and efficiently. Whether you engage in intense workouts or simply need a pick-me-up after a long day, DripDrop provides the hydration boost you need.
Don't Miss Out, Register Today!
Why wait? Register now to claim your FREE DripDrop Watermelon Flavor Sample and experience the ultimate hydration solution for yourself. Discover the tantalizing taste of watermelon combined with the powerful benefits of electrolytes. With this tempting offer, there's no reason to delay! Say, "Ask Send Me a Sample for DripDrop Watermelon" to your Alexa-enabled device or visit the link below to claim your freebie.
Conclusion:
Enjoy the refreshing flavor and hydration of DripDrop Watermelon Flavor for free by participating in this exciting promotion. This is your chance to taste the mouthwatering essence of watermelon, backed by the power of scientifically formulated electrolytes. Don't delay, register today and discover the incredible benefits of DripDrop. Say "Ask Send Me a Sample for DripDrop Watermelon" or follow the link below to secure your free sample now!
[Insert registration link prompt here]
Claim this great opportunity today.