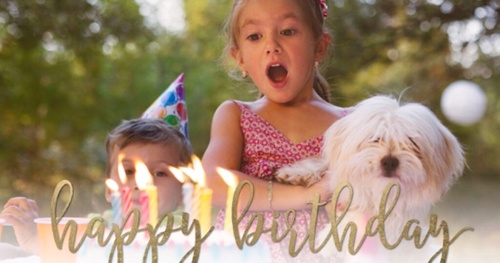 Free 5×7 Custom Folded Card at Walgreens
Who doesn't love a personalized card? Whether it's for a birthday, anniversary, holiday, or just to say thank you, a custom greeting card is a thoughtful way to show someone you care. And now, thanks to a limited-time offer from Walgreens, you can get one for free!
Here's the deal: when you use code "FALL-FOLD" at checkout and select same-day pick up, you'll receive a free 5×7 photo greeting card. That's right – absolutely free! It's the perfect opportunity to create a one-of-a-kind card that will put a smile on someone's face.
Walgreens is known for its top-quality photo printing services, and their custom cards are no exception. With a variety of designs, templates, and themes to choose from, you can easily personalize your card to suit any occasion. Add your favorite photos, write a heartfelt message, and make it truly special.
The process is quick and easy. Just visit the Walgreens website or use their convenient mobile app to start creating your card. Select the 5×7 folded card option and browse through the available templates. You'll find everything from festive holiday designs to elegant floral patterns. Once you've chosen the perfect template, it's time to unleash your creativity.
Upload your favorite photos and arrange them within the template. You can crop, rotate, and resize your images to achieve the desired look. Don't forget to add a personalized message – whether it's a heartfelt note or a funny inside joke, it's the little things that make a card truly special.
Once you're satisfied with your design, proceed to the checkout and enter the code "FALL-FOLD" to redeem your free 5×7 custom folded card. Make sure to select same-day pick up to take advantage of this fantastic offer. Within hours, your card will be ready for pick up at your chosen Walgreens store.
Imagine the joy on your loved one's face when they receive a personalized card that was handcrafted just for them. It's a small gesture that goes a long way in showing someone you care. And with this limited-time offer, you can do it all for free!
So, don't miss out on this opportunity to create a custom 5×7 folded card at Walgreens. Whether it's for a special occasion or just to brighten someone's day, this offer is too good to pass up. Use code "FALL-FOLD" at checkout, select same-day pick up, and let your creativity flow. Hurry, this offer won't last long!
To register and claim your free 5×7 custom folded card, visit the Walgreens website or download their mobile app now. Start creating your personalized card today and make someone's day a little bit brighter!
Claim this great opportunity today.