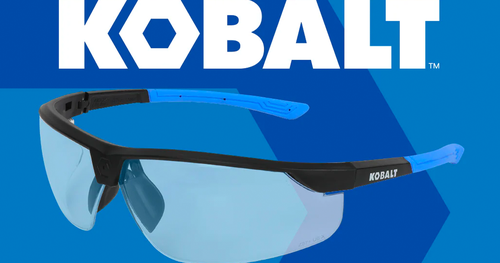 Title: Fire Safety Month: Thanks, First Responders! Join Our Free In-Store Events, Get Free Safety Glasses, and Attend Our Kids Workshop!
Introduction:
As the weather starts to cool down and the leaves change colors, October brings an important reminder to prioritize the safety of our homes and loved ones. In appreciation of the brave first responders who put their lives on the line every day, we are thrilled to announce our Fire Safety Month initiative. Join us as we celebrate and promote fire safety awareness by offering free in-store events, complimentary safety glasses, and an engaging kids workshop. Read on to discover how you can join us in making a difference!
Fire Safety Month:
In our community, it is crucial to prioritize fire safety, and what better time to do so than during Fire Safety Month? Throughout October, we have organized a series of informative and interactive events to help raise awareness and educate individuals of all ages about fire prevention and safety measures.
Free In-Store Events:
Join us at our store to attend our exciting lineup of free in-store events. We have partnered with local firefighters and fire safety experts to provide engaging demonstrations and workshops. From learning how to use a fire extinguisher effectively to practicing fire evacuation plans, these events will empower participants with life-saving skills and knowledge.
Free Safety Glasses:
To further encourage fire safety awareness and preparedness, we are offering complimentary safety glasses to our valued customers during Fire Safety Month. These safety glasses aim to remind individuals of the importance of protective gear and taking proactive measures to prevent accidents. By wearing the safety glasses, you signify your commitment to fire safety and inspire others to do the same.
Kids Workshop:
Fire safety education is especially crucial for our younger community members. Our kids workshop aims to teach children about fire prevention in a fun and interactive way. Through engaging activities, hands-on demonstrations, and educational games, children will learn essential fire safety practices and understand the life-saving roles of our local first responders. Let's empower our little ones by instilling vital knowledge that can protect them and their loved ones in the event of a fire emergency.
Conclusion:
Don't miss out on this incredible opportunity to celebrate Fire Safety Month and show gratitude to our local first responders. Join us in our mission to raise awareness about fire safety and equip our community with the knowledge and tools needed to prevent fire accidents.
To register for our free in-store events, collect your complimentary safety glasses, and reserve a spot for your child in the kids workshop, visit our website [enter link here]. Let's come together as a community and make a difference in ensuring the safety and well-being of our homes and loved ones.
Claim this great opportunity today.