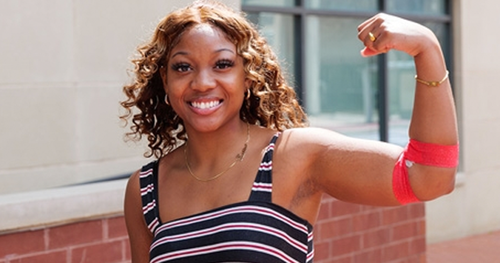 Title: There is a National Blood Shortage – Give Blood, Score a FREE $15 Amazon Gift Card!
Did you know there is a National Blood Shortage happening right now? The American Red Cross urgently needs blood donors to help save lives. To encourage people to donate, the American Red Cross is offering an incredible incentive – a FREE $15.00 Amazon gift card for every blood donation made! Yes, you read that right – by giving blood, you can not only make a difference in someone's life but also receive a reward in return!
Blood shortages can have serious consequences for patients in need of transfusions, including those undergoing surgeries, fighting cancer, or experiencing medical emergencies. The demand for blood is constant, and even during these challenging times, it remains crucial to ensure an adequate blood supply. By donating blood, you can be a lifesaver for someone in need and contribute to overcoming the current blood shortage.
As a token of appreciation for your generous contribution, the American Red Cross is giving out $15.00 Amazon gift cards to all eligible blood donors until October 20th, 2023. By partnering with Amazon, the American Red Cross aims to provide donors with a reward that can be used for a variety of products and services, ensuring they feel appreciated for their selfless act.
Participating in this promotion is simple. All you need to do is follow a few easy steps:
1. Check your eligibility: Before donating blood, ensure you meet the eligibility criteria set by the American Red Cross. These requirements primarily focus on maintaining a healthy lifestyle and meeting the age and weight requirements. Don't worry; most individuals are eligible!
2. Find a blood donation center near you: Visit the American Red Cross website or contact your local chapter to find the nearest blood donation center. The Red Cross has established numerous locations across the country to make it convenient for you to donate.
3. Schedule your appointment: Appointments can be made online or by contacting the blood donation center directly. Choose a date and time that suits your schedule, ensuring you have enough time to relax and recover afterward.
4. Prepare for your donation: Prior to your appointment, ensure that you are well-hydrated, have eaten a balanced meal, and are feeling well. It is important to take care of your body before and after donating blood.
5. Give the gift of life: On the day of your appointment, arrive at the donation center, and let the trained professionals guide you through the process. The donation itself is relatively quick and painless, and the staff will ensure your comfort throughout.
6. Receive your gift card: After completing your donation, you will receive your $15.00 Amazon gift card as a token of gratitude. The gift card will be sent to you via email, allowing you to start shopping, treating yourself, or purchasing items that have been on your wish list!
Donating blood not only saves lives but also provides you with an opportunity to make a positive impact on your community. By taking advantage of this limited-time offer, you can contribute to overcoming the national blood shortage while also enjoying the benefits of a $15.00 Amazon gift card. So, why wait? Register today and play your part in giving back to those in need. Join us in making a difference – one drop at a time.
Register now to give blood and claim your FREE $15 Amazon gift card!
Claim this great opportunity today.