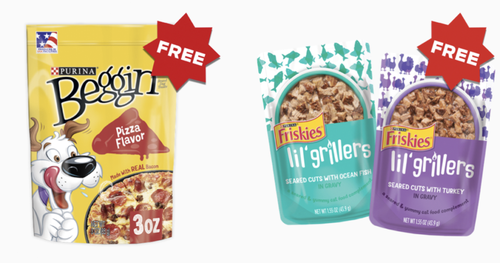 Free Pet Food and Treat Samples!
If you have a cat and/or dog, I've got something exciting for you! Who doesn't love getting freebies for their furry companions? Today, I want to share a fabulous opportunity with all the pet lovers out there. We are giving away free pet food and treat samples, and you won't want to miss it!
Now, to get your hands on these goodies, there are a few simple steps you need to follow. Don't worry; it's easy-peasy! First things first, you'll need to be a myPurina Perks Member. If you're not already a member, don't fret! Just download the app on your phone and create an account. The myPurina Perks app is a fantastic way to stay up to date with the latest offers and promotions from Purina.
Once you've downloaded the app and created an account, it's time to confirm your email. This step is essential because it helps us ensure that we are sending the samples to the right people. So, check your inbox and click on the email we've sent you to confirm your account. Once that's done, you're almost there! Just one more step to go!
Now that you have your myPurina Perks app and email confirmation sorted, it's time to get those free pet food and treat samples for your furry friends. All you need to do is follow the instructions provided in the app. Trust me; it's a breeze! Just make sure to follow the steps precisely so you can claim your samples hassle-free.
Imagine the joy on your pet's face when they get to try out new delicious treats or enjoy a tasty meal with our premium pet food. There's nothing like spoiling our beloved companions with the finest products out there. And guess what? You can do it for free!
Our free pet food and treat samples are a fantastic opportunity for you to discover the quality and flavor of Purina products firsthand. Whether your loyal companion is a four-legged feline or a tail-wagging canine, we've got something special for them.
So, why wait? Don't miss this chance to pamper your pets with free samples of our top-notch pet food and treats. Visit the myPurina Perks app, create an account, confirm your email, and follow the instructions to claim your samples. Your furry friends will thank you, and you'll get to see their tummies happy and tails wagging with delight!
Remember, this offer is available exclusively for myPurina Perks Members, so make sure to join now and enjoy all the perks it brings. Download the app today and embark on an exciting journey of discovery with Purina. Your furry companions deserve the very best, and we're here to make that happen.
What are you waiting for? Let's make your pet's day with some free pet food and treat samples! Join myPurina Perks and get started now!
The post Free Pet Food and Treat Samples! appeared first on The Freebie Guy®.
Claim this great opportunity today.