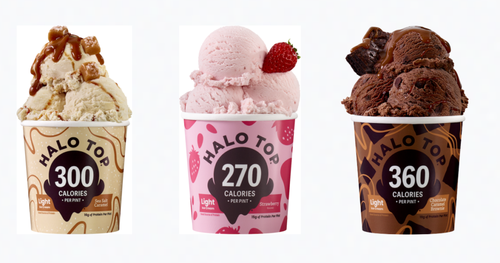 Possible Free Halo Top Light Ice-Cream with Social Nature
Who doesn't love indulging in a delicious, guilt-free ice cream treat? If you're a fan of Halo Top Light Ice-Cream, then we have some exciting news for you. You have the opportunity to score a pint of this heavenly dessert for free! Read on to find out how.
Introducing Social Nature, a fantastic platform that offers regular product testing. If you haven't joined Social Nature yet, don't worry. Signing up is quick and easy. Once you're a member, you'll have access to a world of fantastic freebies like the one we're about to share.
Halo Top Light Ice-Cream is revolutionizing the frozen dessert industry with its guilt-free and delicious flavors. With just 280-380 calories per pint, Halo Top allows you to indulge without the guilt. Whether you're a fan of classics like vanilla and chocolate or you like to experiment with unique flavors like Birthday Cake or Peanut Butter Cup, Halo Top has something for everyone.
Now, here's how you can potentially score a free pint of Halo Top Light Ice-Cream. Log in to your Social Nature account or create a new one if you're not already a member. Trust us; it's absolutely worth it. Once you're signed in, navigate to the Halo Top Light Ice-Cream offer and select "I Want It." By clicking on this button, you'll be considered for this mouthwatering freebie.
Social Nature is one of the few programs online that regularly offers product testing opportunities. What's great about this platform is that it allows you to try incredible products for free in exchange for your honest feedback. It's a win-win situation! Not only do you get to enjoy amazing products at no cost, but you also have the opportunity to influence brands and help them improve their offerings.
Imagine indulging in a pint of Halo Top Light Ice-Cream without spending a dime. It's a dream come true for ice cream lovers! But remember, this offer is only available through Social Nature, so make sure to sign up and claim your chance to be selected for this delightful freebie.
Join thousands of consumers who have already discovered the benefits of being a part of Social Nature. You'll have access to exclusive offers like the possible free pint of Halo Top Light Ice-Cream, as well as numerous other exciting products.
So, what are you waiting for? Sign up for Social Nature today and prepare yourself for the opportunity to enjoy guilt-free, delicious Halo Top Light Ice-Cream for free. Don't miss out on this fantastic chance to satisfy your ice cream cravings!
Register now and select "I Want It" to be considered for the Free Halo Top Light Ice-Cream offer with Social Nature. You won't regret it!
Happy scooping!
Claim this great opportunity today.