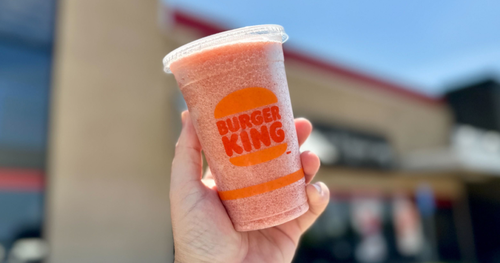 Free Frozen Drink at Burger King
Are you a fan of Burger King? Do you have a Burger King nearby? If so, you're in luck! Right now, Burger King is offering a fantastic promotion that you won't want to miss. You have the chance to score a FREE frozen drink with the Burger King app/rewards. And the best part? No purchase is required!
Imagine the refreshing taste of a delicious frozen drink – whether it's a classic cola flavor, a fruity concoction, or a creamy blend, Burger King has you covered. With this incredible opportunity, you can quench your thirst without spending a dime.
The convenience of the Burger King app/rewards is undeniable. It allows you to easily access exclusive promotions, discounts, and special offers. And this free frozen drink offer is a prime example. By simply downloading the Burger King app and becoming a member of their rewards program, you'll be able to take advantage of this amazing deal.
And here's some more great news – this promotion is valid for a limited time only! So, don't wait too long to get your hands on this frozen treat. Head over to your app store, download the Burger King app, and start enjoying the benefits right away.
With the Burger King app, you'll not only get access to this fantastic free frozen drink offer, but you'll also be able to explore other delectable menu items, discover new promotions, and even customize your favorite meals. It's a one-stop shop for all things Burger King, right at your fingertips.
So, how can you claim your free frozen drink? It's simple! Just find the offer within the Burger King app or at the link provided below. Once you've located it, follow the instructions to redeem your free beverage. Whether you prefer to visit your local Burger King or order through their convenient delivery service, the choice is yours!
Don't miss out on this incredible opportunity to enjoy a refreshing frozen drink from Burger King, completely free of charge. Treat yourself and savor the icy goodness with each sip. Download the Burger King app today and start enjoying the many benefits that come with being a loyal customer.
Remember, this promotion won't last forever, so act fast. Take advantage of this limited time offer before it's gone. Get your free frozen drink and experience the satisfaction that comes from indulging in a delicious treat, courtesy of Burger King.
To claim your FREE frozen drink at Burger King, download the BK app now and start enjoying the rewards. Don't wait – get it here!
Claim this great opportunity today.