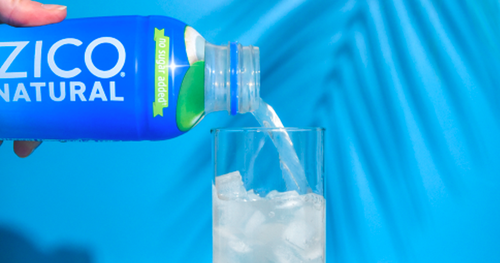 Title: Refreshingly Delicious: Register for a Chance to Score Free ZICO Coconut Water!
Are you ready to quench your thirst with a revitalizing tropical treat? Look no further than ZICO Coconut Water! Packed with electrolytes and natural hydration, ZICO Coconut Water is the perfect companion to keep you refreshed and revitalized throughout your day. And guess what? You can now potentially get this delightful beverage for free!
Imagine sipping on the pure goodness of ZICO Coconut Water without spending a penny. It's possible with Social Nature, a community-driven platform that connects consumers with high-quality products to try for free in exchange for honest feedback. This is your chance to experience the delicious, natural flavors of ZICO Coconut Water.
Why choose ZICO Coconut Water? Well, with its origin deeply rooted in nature's bounty, ZICO Coconut Water is a refreshing alternative to common sugary drinks. Not only does it taste fantastic, but it also provides the essential nutrients your body needs to stay replenished and energized. Whether you enjoy it straight from the bottle or use it as a base for a tantalizing smoothie, ZICO Coconut Water is truly versatile.
Here's how you can potentially get your hands on a complimentary ZICO Coconut Water:
1. Visit Social Nature's website and create an account. It's simple, free, and only takes a few minutes to sign up.
2. Fill out your profile and ensure your preferences align with healthy beverages, such as ZICO Coconut Water. This will increase your chances of being selected for this fantastic freebie opportunity.
3. Keep an eye on your email inbox for notifications about available ZICO Coconut Water campaigns. Social Nature regularly sends out invitations to eligible subscribers, so don't miss out on this delicious chance!
4. If you receive an invitation, act fast! Respond promptly and express your interest in tasting and reviewing ZICO Coconut Water. Social Nature offers a limited number of free product samples, and spots fill up quickly.
5. Once selected, Social Nature will ship a complimentary ZICO Coconut Water directly to your doorstep. Savor its refreshing flavor and let your taste buds revel in the tropical delight.
6. After enjoying the goodness of ZICO Coconut Water, provide your honest feedback and share your experience on Social Nature's platform. Your opinion matters and helps others make informed choices about their beverage preferences.
Remember, this offer won't last forever. So, don't miss out on the chance to quench your thirst for free with ZICO Coconut Water!
To potentially score your very own complimentary bottle, register with Social Nature, and keep an eye on your inbox for exciting campaign invitations. With just a few easy steps, you'll have the opportunity to enjoy the invigorating taste of ZICO Coconut Water while discovering new ways to stay refreshed and hydrated.
Sign up now, because there's nothing quite as satisfying as finding the perfect drink that aligns with your healthy lifestyle. Embrace the tropical goodness of ZICO Coconut Water – register today!
Claim this great opportunity today.