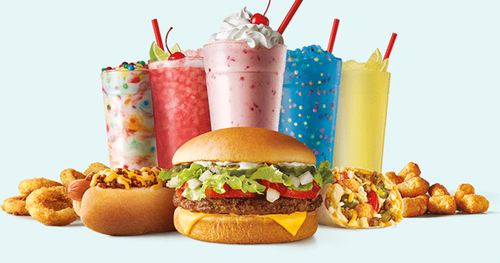 Sonic Quikly Giveaway – Head's Up
Hey there, freebie enthusiasts! We have some exciting news for you today. Get ready to put your quick fingers to the test because the Sonic Quikly Giveaway is just around the corner! Read on for all the details and how you can have a chance to win one of ten gift cards.
If you've been keeping up with our updates, you know that Sonic has been running a Quikly Giveaway. Well, here's the latest scoop – we are expecting to receive Quikly text links right around 1:30 pm EST! So mark your calendars and set your alarms because this is your golden opportunity to make your way to the top of the leaderboard!
For those of you who are unfamiliar with Quikly, let us break it down for you. Quikly is an exciting and fast-paced game that rewards the quickest participants with amazing prizes. In this case, Sonic is giving away ten gift cards to the fastest people. That means you need to be lightning-fast to secure your prize!
Now, before you get all hyped up and ready to win, there is one crucial requirement. You must have previously signed up to participate in the Sonic Quikly Giveaway. If you haven't done so already, take a quick moment to register. Don't worry; we'll provide you with the necessary instructions in just a bit.
Once you've registered, all you need to do is wait for the Quikly text links to arrive at 1:30 pm EST. As soon as you receive the link, click on it, and you'll be taken to the game page. From there, it's a race against the clock! The faster you respond, the better your chances of snagging one of those gift cards.
Now, let's talk about those gift cards. Imagine treating yourself to some scrumptious Sonic goodies without having to worry about the bill. Picture yourself sipping on a refreshing Ocean Water or indulging in a juicy SuperSONIC Double Cheeseburger. With a Sonic gift card, the possibilities are endless, and you'll get to enjoy their delicious menu without putting a dent in your wallet.
So, are you ready to register and secure your spot in this thrilling giveaway? Don't wait any longer! Head over to the official Sonic Quikly Giveaway website and sign up. It's simple and quick; just provide your name, email address, and any other required details. Once you've completed the registration, you're all set!
Remember, only registered participants can partake in the Sonic Quikly Giveaway. So make sure to sign up now to avoid any last-minute disappointment. And don't forget to set that alarm for 1:30 pm EST on the giveaway day.
Keep your eyes peeled for further updates on the Sonic Quikly Giveaway. We can't wait to see who emerges as the fastest and walks away with an amazing gift card!
It's time to put your skills to the test and show us your speed. Sign up now, and get ready to race your way to some delicious Sonic treats!
*Please note that dates and placeholders for the link will be added separately.
Claim this great opportunity today.